Funding Leaders. Funding Traditions. Funding Tomorrow.
Since its inception in 1928, the National FFA Organization (FFA) has become an integral part of agricultural education by helping make classroom instruction come to life through realistic, hands-on application. FFA members embrace the concepts taught in agricultural science classrooms nationwide, build valuable skills through experiential learning, and each year demonstrate their proficiency in competitions based on real-world agricultural skills. For more than 90 years, FFA has been making a positive difference in the lives of students by developing their potential for premier leadership, personal growth and career success through agricultural education.
In 1957, a committee of 24 individuals established the Ohio FFA Foundation. Interest in the formation of the Ohio FFA Foundation grew out of a desire to empower members in agricultural education courses and FFA programs to reach for high standards and goals. They also believed that members should be recognized for their diligence and achievements.
Today, Ohio is home to more than 25,000 FFA members, and the Foundation is a cooperative effort among education, business and industry to support and inspire each one. Since its beginning, the Ohio FFA Foundation has been continuously committed to providing valuable opportunities for FFA members across the state. Annually, the Foundation generates more than $650,000 to support FFA leadership events, programs and awards throughout the year.
Supporting the Ohio FFA Foundation is investing in tomorrow's agricultural leaders. Ohio FFA members are equipped with practical, life and leadership skills that will help them obtain successful careers. Whether they become chemists, veterinarians, government officials, farmers, welders, bankers or teachers, today's Ohio FFA members are tomorrow's premier professionals in various career fields.
Please contact us to learn more about the many ways that you can invest in Ohio FFA members.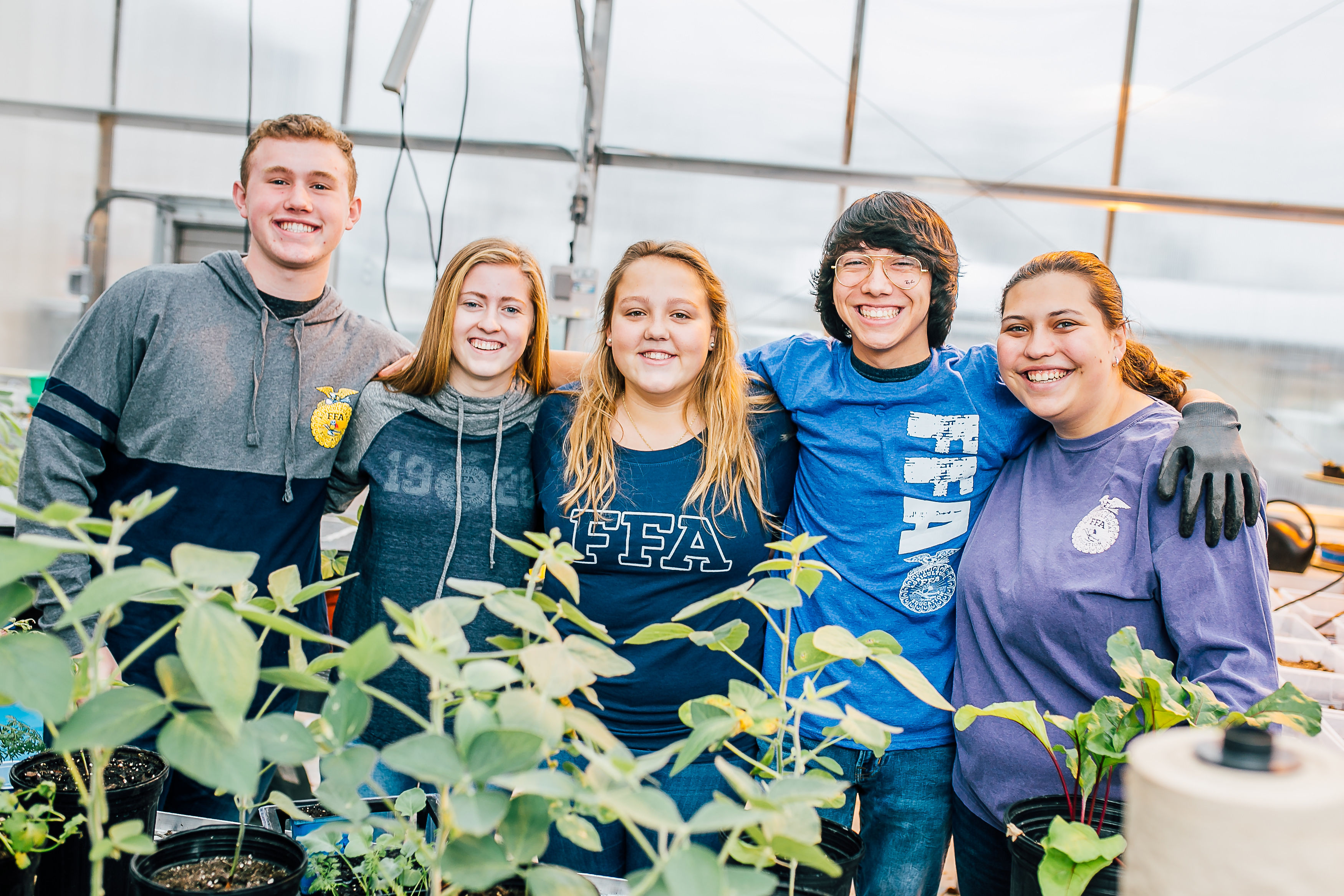 Kent Fisher, Chair
Berkshire Hathaway GUARD Insurance Companies
Melinda Witten, Vice Chair
Ohio Farm Bureau Federation
Kristi Wilhelmy, Past Chair
GE Aerospace
Alyssa Bregel, Secretary
Ohio Department of Education
Office of Career-Technical Education

Tracy Kitchel, Treasurer
CFAES, The Ohio State University
Timothy Derickson
Jobs Ohio
Rudi Pitzer Perry
Farm Credit Mid-America
Tony Stoller
W.G. Dairy Supply, Inc.
Javonne Mullins
Wilmington College
Elizabeth Long
Ag Resource Management
Aubrey Schwartz
Ohio FFA Association