An Icon of an American Tradition
The symbolic blue corduroy jacket is far more than Official Dress, it is an icon of an American tradition–instilling pride and responsibility in those who wear it. But not everyone can wear the jacket. Not because they don't deserve to… but because they can't afford to. To meet this need, Beck's is partnering with individuals and their dealer network to serve as many students as possible by providing FFA jackets for first year members.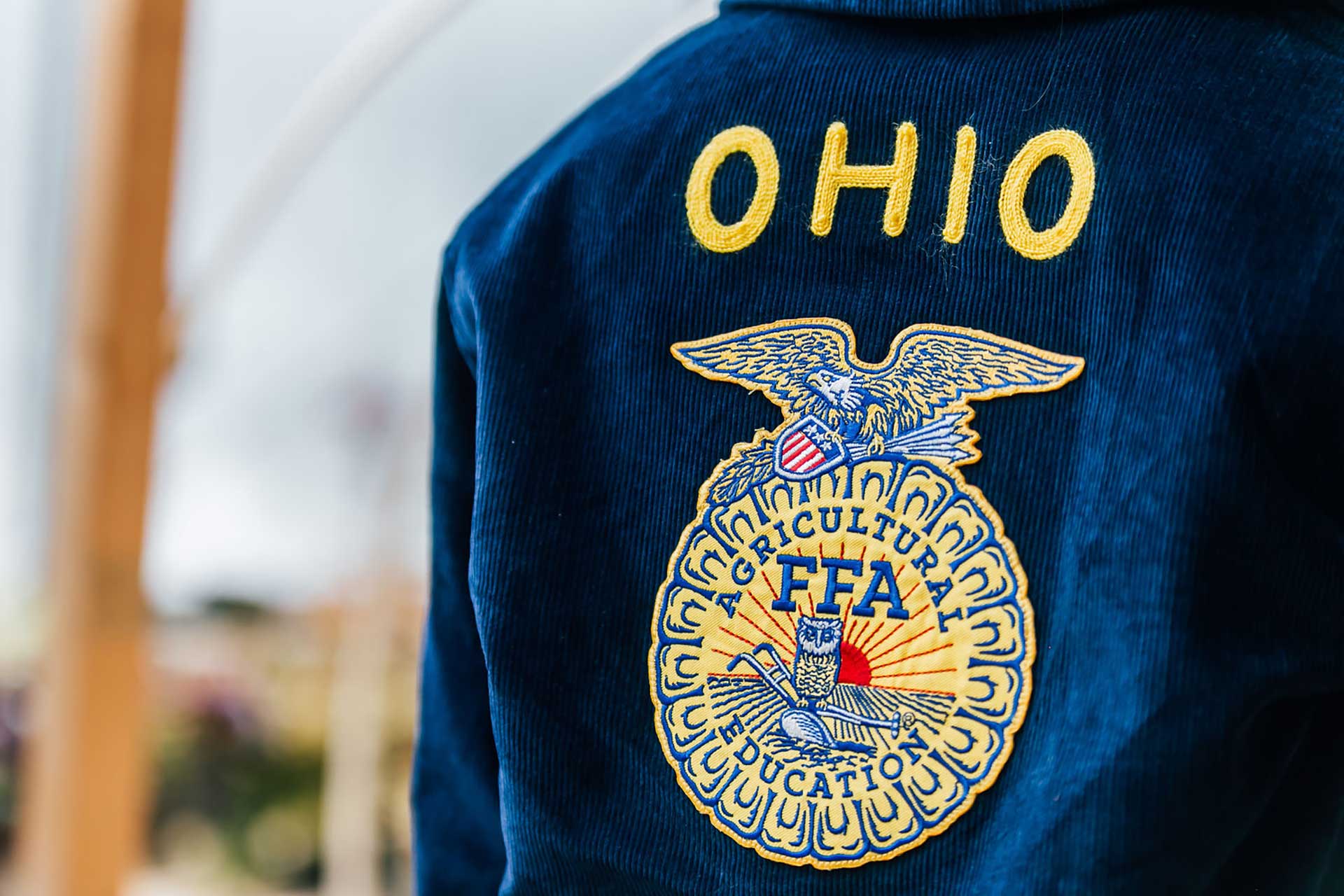 Join Beck's in Purchasing an FFA Jacket:
By joining Beck's, you will give a member the chance to experience the pride of wearing their own blue jacket. Having an FFA jacket opens doors for students by allowing them to participate in competitions, conferences and events. Through these programs our members learn life skills that will serve them for years to come. Please join us in providing FFA jackets for students in your local area.

Apply to Receive a Jacket:
Beck's is committed to serving as many students as possible by providing FFA jackets for first year members! With the generous support of individuals and their dealer network, they will be providing more than 100 FFA jackets to students across Ohio.
All first year FFA members in Ohio are eligible including middle school members to apply for an FFA jacket through the Blue Jackets by Beck's program. Applications must be submitted by October 15th. Incomplete applications will not be considered. Students must commit to attending two FFA events this year, completing 10 hours of community service and completing the requirements to earn their Greenhand Degree. The application also includes three essay questions. The application can be found here.
Jacket winners will be notified by November 1st. Winners will be required to send multiple thank you notes to the donors that made their jacket possible.
Please contact Jessica Parrish (jparrish@ohioffa.org) with questions. More information about Beck's and their other community support efforts can be found here.