Each year, the Ohio FFA Foundation recognizes Ohio FFA members who wish to continue their formal education. Through multiple scholarships, the Ohio FFA Foundation and its partners are able to recognize FFA members for their diligence and hard work. The Ohio FFA Foundation offers multiple different scholarship opportunities with only one application.
Earl "Doc" Kantner Scholarship – Dr. Earl "Doc" Kantner is well known for contributing 45 years of leadership to Agricultural Education and Ohio FFA. He served as a teacher, State FFA Executive Secretary and Ohio FFA Foundation and Center director. He and his wife, Onnolee, are also known for their positive influence on the organization. An endowment was established to award a scholarship to Ohio FFA members in honor of Dr. Kantner. Applicants must be a high school senior and planning to attend The Ohio State University (including any branch campus).
Ohio HBPA Scholarship – The Ohio Horsemen's Benevolent and Protective Association (HBPA) is comprised of nearly 2,500 owners and trainers who race Thoroughbreds at the three commercial race tracks in Ohio. Since 2016, the Ohio HBPA has partnered with the Ohio FFA Foundation to provide 24 scholarships to Ohio's FFA members. Each year two $1,000 Ohio HBPA scholarships will be offered to FFA members in each of the FFA's ten Ohio districts. Additionally, 4 at large $1,000 scholarships will be available to FFA members for a total of 24 $1,000 FFA scholarships. Applicants can be a high school senior or a college freshman and attending any post-secondary institution. 
Ohio State Fair Endowment Scholarship – In 2016, the Ohio State Fair Scholarship Endowment Program was formed to provide scholarships to FFA Students who exhibit at the Ohio State Fair and are planning to study an agriculturally-related area of study. If applying for this scholarship, please be prepared to list in detail your participation at the Ohio State Fair including the areas of participation and the year. This includes livestock showing and/or judging, sanctioned 4-H/FFA project judging and participation in the livestock skillathon. Please also include your plans for the upcoming year. While the 2020 Ohio State Fair was cancelled, please list all involvements up to 2020.
General applicant requirements:
– Must be a current Ohio FFA member
– Must be a current high school senior or college freshman (at the time of application)
– Must major in an agricultural related field of study
– Must have a minimum of 2.7 cumulative GPA
– Students that do not provide a valid email will be disqualified
Students must upload a current resume (.pdf file) to complete the application. Resume Guidelines
Applications are due by February 1, 2023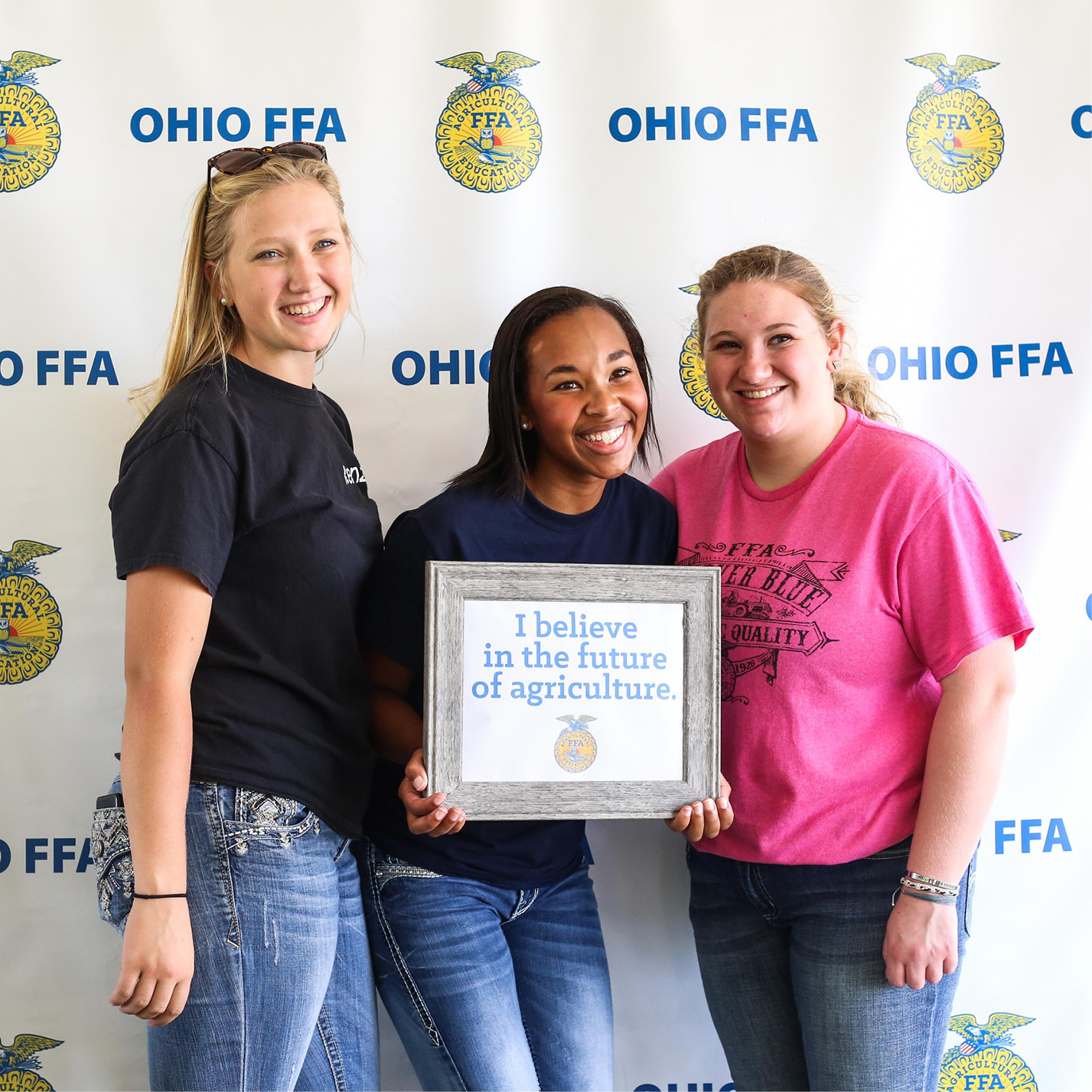 Essay Questions – please have your essay responses and resume prepared in other documents to copy into the application. You cannot save your work and return later. The resume file must be saved as a .pdf.
Describe how your involvement in FFA has shaped who you are. (500 word limit)
What are your academic goals? Why did you decide to go to college? (500 word limit)
How has your involvement in the FFA prepared you to succeed in college? (500 word limit)
***Question below is ONLY for those applying for the Ohio State Fair Endowment scholarship***
List in detail how you have participated at the Ohio State Fair including areas of participation and year. Be sure to include and highlight your FFA participation at the Ohio State Fair. (Please include your plans for this upcoming year).
Ohio State Fair Endowed Scholarship
Luke Jennings, Felicity-Franklin FFA
Halle Miller, Norwayne FFA
Earl F. "Doc" Kantner Scholarship
Chloe Anderson, Kenton-OHP FFA
Molly Cordonnier, Black River FFA
HBPA Scholarship
Raegan Feldner, Shenandoah FFA
Ruth Beery, Adena FFA
Gracie Casebolt, Wapakoneta FFA
Cora Crilow, West Holmes FFA
Tyler Cummings, Miami Trace Great Oaks FFA
Mikalyn D'Amore, Anthony Wayne-Penta FFA
Abby Gase, Otsego FFA
Erika Grum, Sheridan FFA
Maria Kessler, Marysville FFA
Jacob Lansing, Blanchester Great Oaks FFA
Kelsie Mannasmith, Norwayne FFA
Riley Mertz, Wayne County Career Center FFA
Emily Moser, Miami Trace Great Oaks FFA
Erica Post, Coldwater FFA
Laura Scholl, New Lexington FFA
Katelynn Smeltzer, Hillsdale FFA
Alyssa Swick, Fairfield Union FFA
Koren Truance, Gallipolis FFA
Katelynn Wallace, A.B. Graham-OHP FFA
Hannah Watkins, John Glenn FFA
Kathryn Williamson, Crestview (Convoy) FFA
Laura Wuebker, Versailles FFA
Sophie Young, Fairfield FFA
Amber Zimpfer, Anna FFA