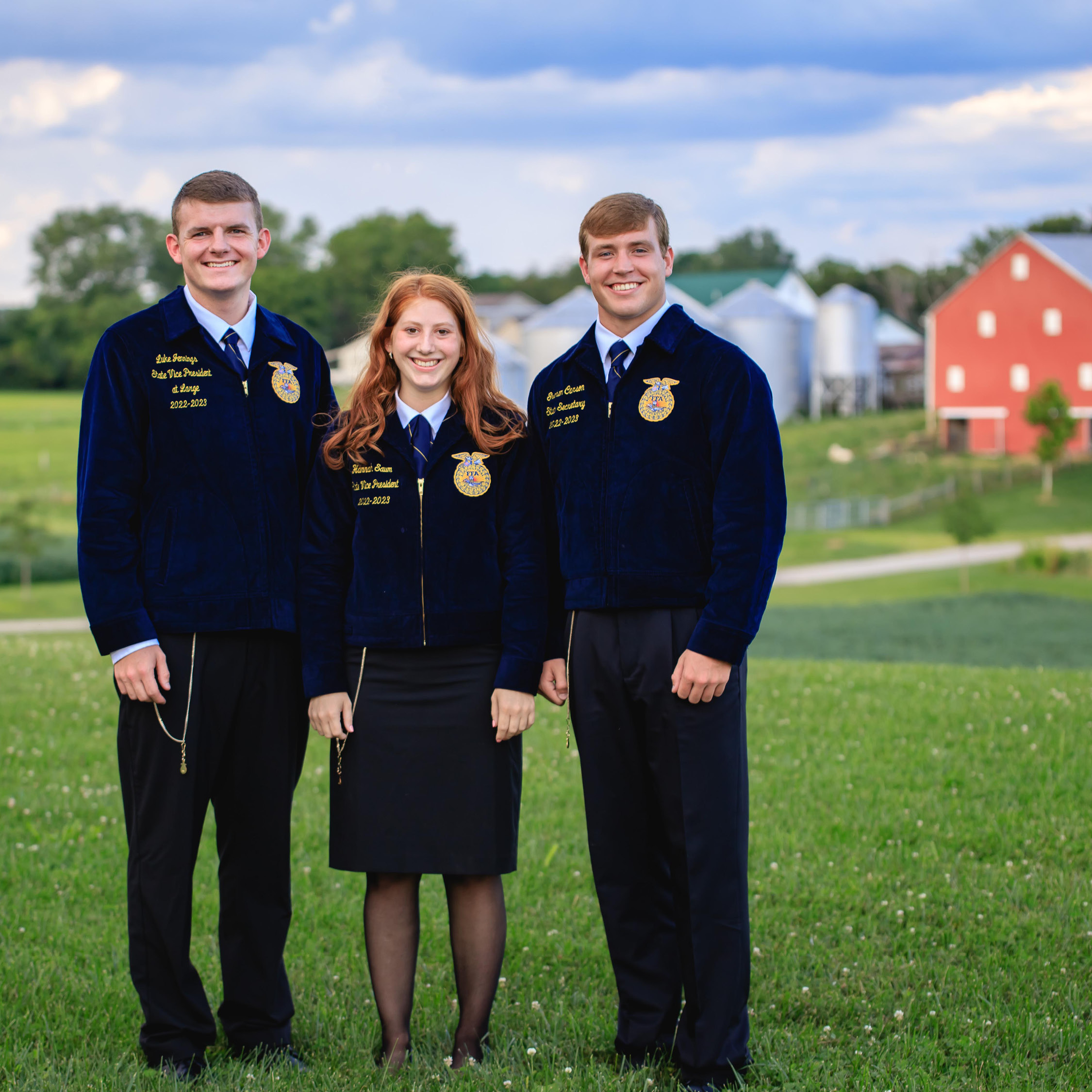 An endowment is a wonderful way to establish a legacy. The principal amount is never spent, thus ensuring the perpetuity of the gift and that your support of the Ohio FFA lives on.
When establishing an endowment, we offer several options through which you can help select the criteria for its impact. Endowed gifts require no minimum donation and are used to support the overall mission of the Ohio FFA Foundation. Gifts of $10,000 can be designated to a committee to award at their discretion. With an endowed gift of more than $25,000, the Ohio FFA Foundation will manage the fund and ensure it is used in perpetuity for your intended purpose. Payments can be made in a lump sum or over a specific time period scheduled with the Executive Director.
Please contact Jessica Parrish, jparrish@ohioffa.org, for information on endowment options or making it part of your estate plans.
Bob Hoffman Memorial Scholarship Endowment
Mr. Bob Hoffman taught agricultural education at Bellevue High School for 27 years. Bob received many accolades for his accomplishments in agricultural education and the beef industry. This endowment was established to provide additional support to the Ohio FFA Beef Production Proficiency Award winners.
Cardinal Ability Endowment
The Cardinal Ability Endowment is being established to support FFA members with developmental disabilities.
Earl F. "Doc" Kantner Endowment
"Doc" dedicated a lifetime of service to Agricultural Education and FFA in Ohio. In addition to advancing the lives of many young people as a teacher of agriculture, he developed over 250 State FFA Officers and numerous National FFA Officers during his 21 years as the Ohio FFA Executive Secretary from 1963-1984. After retiring from the Ohio Department of Education, he served as the Ohio FFA Foundation Director from 1984-1991. During his time as Foundation Director, he spearheaded the development, funding and construction of the Ohio FFA Center.
James P. Scott Endowment
This endowment was established by Michael Haynes in honor of James P. Scott and provides additional support to the Ohio FFA Turf Grass Management and Landscape Management Proficiency Award winners.
Joseph K. Slone Memorial Scholarship Endowment
Mr. Joe Slone taught agricultural education for 33 years. This scholarship was established in his memory to honor his many years of dedication to student and community success.
Ohio State Fair Scholarship Endowment
This endowment was formed to provide scholarships to FFA members who exhibit at the Ohio State Fair and are planning to study in an agriculturally related area of study.
Preble Shawnee FFA Alumni Scholarship Endowment
Established by the Preble Shawnee FFA Alumni
Sheridan Heritage Scholarship Endowment
In honor of Dr. Kirby Barrick, this endowment was established to provide a scholarship for a member of the Sheridan FFA Chapter to major in agriculturally related field of study.