Fruit & Companion Products Sale
Sale Begins: October 6, 2022
The Fruit & Companion Products Sale is the Right Fundraiser for Your FFA Chapter
For many years, the Fruit & Companion Products Sale has been a major fundraiser for Ohio FFA chapters. The annual Fruit & Companion Products Sale helps support statewide programs and events. Thanks to a variety of dedicated vendors, a rebate per case or unit is given to the Ohio FFA Foundation. This helps the Ohio FFA provide opportunities such as conferences, student award programs and the Ohio FFA Convention.
If you are looking for a way to raise money for your chapter that engages community members and allows you to customize your product offerings to your local community, start planning now for your chapter to participate in the Fruit & Companion Products Sale held each fall.
The 2022 Fruit & Companion Products Sale webinar recording features several vendors and shares helpful tips, especially for early career teachers, looking to implement this fundraiser into their chapter activities.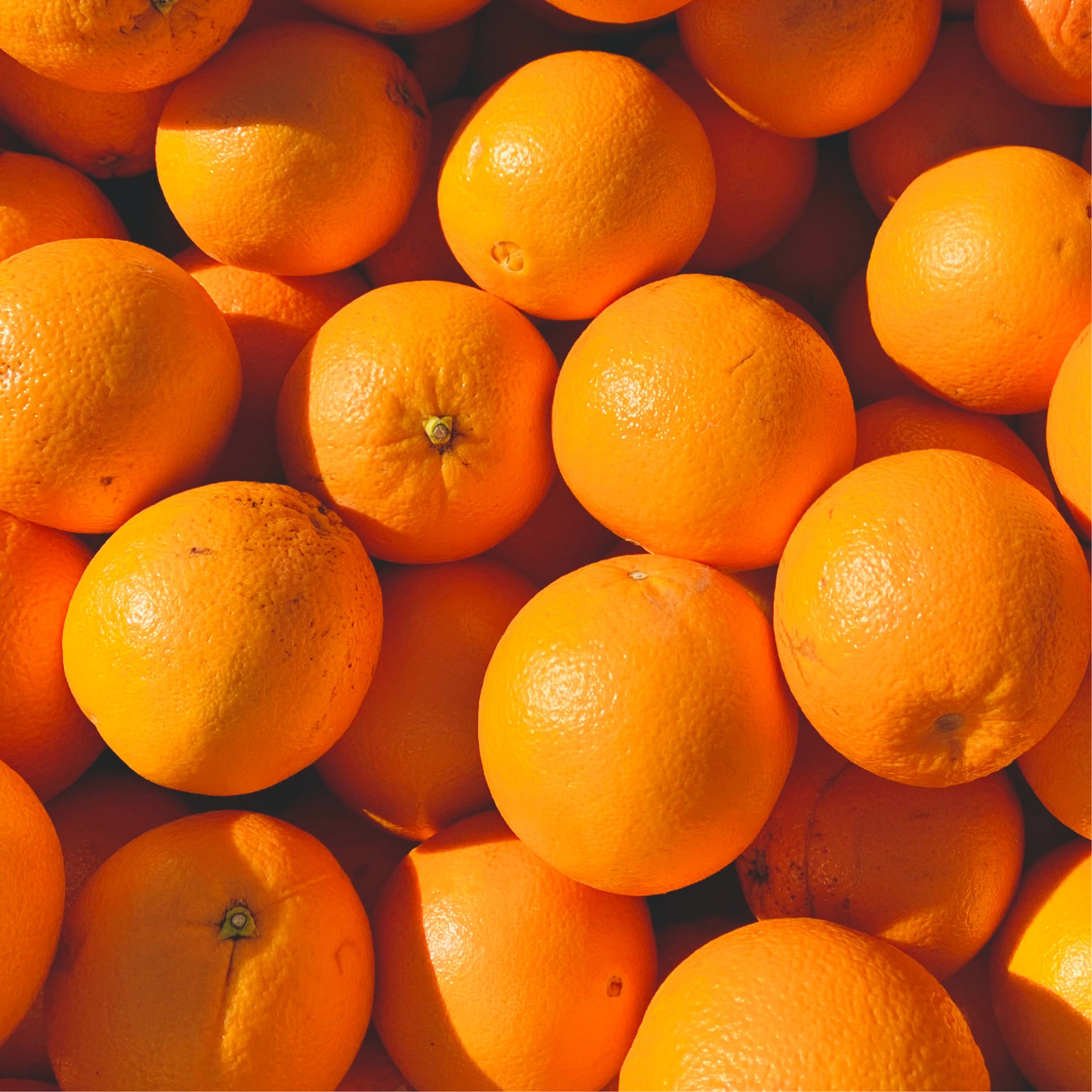 A Fundraiser with Long-standing Tradition in Ohio
The organization and growth of nationwide FFA citrus sales were a result of the first citrus sales program held in Ohio by the South Charleston FFA Chapter and James R. Beckley, advisor, in 1961. He later transitioned teaching positions to Northridge FFA and, as a result, all FFA chapters in Licking County conducted the first countywide citrus sales program in the nation. In 1969, Merlin A. Wentworth, a former student teacher in Licking County, began teaching at Amanda in Fairfield County. Working through the Florida Citrus Commission and Seald Sweet Growers, Inc., he presented the sales program idea to his fellow educators. The success of the program became widely known, and Ohio soon became a role model for FFA citrus sales throughout the country.
Please use only the approved vendors listed below. These vendors have agreed to give a rebate to the Ohio FFA Foundation to fund student activities and awards. Vendors not listed have no formal obligation to support the Ohio FFA Foundation, which in turn, supports you and your students.
Teachers should contact vendors directly for exact pricing.
There will be no statewide minimum pricing for the fruit & companion products sale. Teachers are strongly encouraged to work with chapters in their area to establish local pricing standards.
All orders must be made directly with your vendor.
Work with your supplier on any specific procedures and problems.
Your chapter may begin sales on or after October 6, 2022.
Please pay your invoice on time.
If you know of a vendor that is not on our list of approved vendors, please let us know and we will invite them to become a part of the Ohio FFA Foundation Fruit & Companion Products Sale.
2022 Fruit Sales & Companion Product Vendors
Blue Freedom Farm Market
Darcee Foy
1829 North Locust Street
Sterling, IL 61081
blue@bluefreedom.com
800-626-7582
www.bluefreedom.com
Andrew de Luna
654 Hawthorne Drive
Lodi, OH 44254
andy@bluefreedom.com
330-350-0398
Blue Freedom has been providing high
quality fruit and outstanding cheeses and
sausage to our customers for over 30 years.
We hand sort and hand pack every piece of
the highest grades of fruit the day before
shipping.
Brinkman's Turkey Farms, Inc.
Dustin Brinkman
16314 State Route 68
Findlay, OH 45840
dustinb@brinkmanfarms.com
419-365-5127
www.brinkmanfarms.com
Quality canned meats and soups made in
small batches with a fresh USA product.
Available individually by the can, by the case,
or as a gift pack.
Buff Lo Dip
Duane Boring
PO Box 321
Londonberry, OH 45647
duaneboring@bufflodip.com
740-649-7959
www.bufflodip.com
Buff Lo Dip is the perfectly blended taste of buffalo
chicken wings dipped in ranch in a jar!
D.B. Yummers Barbeque Sauce
Jeff and Lu Ann Detty
10871 Carr Road
Jeffersonville, OH 43128
info@dbyummers.com
740-505-4021
www.dbyummers.com
D.B. Yummers Barbeque Sauce is family owned and
operated BBQ sauce company locally made in Fayette
County, Ohio. They offer 3 kinds-Sweet & Smoky, Mildy
Spicy, Island. They are a proud supporter of FFA and
an Ohio Proud product.
Fischer Produce (formerly known as Will Fischer & Son Produce)
Mallorie Chase
4561 E. 5th Avenue
Columbus, OH 43219
mallorie.chase@fischerproduce.com
419-320-1347
Serving Ohio for over 80+ years. Fischer handles
delicious California and Florida citrus, Ohio apples,
Washington pears and apples, fruit baskets assembled
and ready to gift, wooden baskets and fruit basket supplies,
other fruits and treats.
Florida Farm Bureau Marketing Division
Chad Roberts
7705 US Highway 441
Leesburg, FL 34788
chad@fwffb.com
352-728-1561
https://fwffb.com
Florida Farm Bureau Association and our member growers
work hard to make sure the fruit you receive meets some of
the highest standards for quality, flavor and freshness. We
offer a variety of citrus and companion products. Please
contact us for complete details.
Florida Fruit Association
Leo George
1555 Indian River Boulevard Suite B113
Vero Beach, FL 32960
lgeorge@fundraisingfruit.com
800-613-7848
www.fundraisingfruit.com
Family business established in 1997.
We specialize in fundraising fruit sales.
We currently service 70 Ohio FFA chapters.
Fruit Growers Marketing Association
Lorrie Jurin
112 North Bridge St., PO Box 70
Newcomerstown, OH 43832
lorrie@freshforwardfarms.com
800-466-5171
freshforwardfarms.com
Ohio Apples (Red Delicious, Gold Delicious,
Granny Smith, Fuji, Gala, Goldrush) and Ohio
Apple Cider – in various package sizes.
Jose Madrid Salsa Fundraising
Matt Harlin
PO Box 1061
Zanesville, OH 43702
mike@josemadridsalsa.com
614-208-9982
www.josemadridsalsa.com
Gourmet New Mexican style salsa, 25+ varieties,
jarred for home consumption.
Liberty Fundraising
Joel Wegener
PO Box 933
Loveland, OH 45140
joel@libertyfrc.com
513-319-1990
www.libertyfrc.com
We are a fundraising company that prides
ourselves in providing quality products and
service since 2002. Our focus is on supporting
you and your group through all aspects of the
fundraiser — beginning to end. We are looking
forward to working with you and helping your
group raise the needed funds for your FFA
organization!
Nature's Honey Tree
Diane Kruger
6188 County Road 97
Mt. Gilead, OH 43338
natureshoneytree@outlook.com
419-512-0438
www.natureshoneytree.com
1. Nature's Harvest-(gift set)1# Muth jar 100%
Pure Raw Honey, 1 lb jar 100% Pur Maple Syrup,
free wooden honey dipper, 2. Sweet Ohio-(gift set)
1/2# Muth jar 100% Pure Raw Honey, 1/2# 100%
Pure Maple Syrup and 1 free Hand Queen line-100%
Pure Raw Honey, 1/4 Muth jar-100% Pure Raw Honey
Olde Man Granola
Becca Green
7227 W SR 12
Findlay, OH 45840
becca@oldemangranola.com
419-819-9574
oldemangranola.com
We have eight different flavors of all natural,
homemade granola baked to perfection
available. We are located in Findlay, OH.
Pearl Valley Cheese
Sally Ellis
PO Box 68
Fresno, OH 43824
sellis@pearlvalleycheese.com
740-545-6002
pearlvalleycheese.com
As fourth generation cheesemakers, we focus
making the highest quality Swiss and Colby
style cheeses. All of our cheeses are approximately
12 ounce pieces that are freshly cut and vacuum
sealed at our factory in Coshocton, Ohio.
Pee Jays Fresh Fruit
Anthony D'Agostino
1630 US HWY 332 Suite D
Swedesboro, NJ 08085
anthony@peejays.org
856-558-2602
www.peejays.org
Pee Jay's makes selling fruit easy! You can
conduct your fruit sale the traditional way
or use our online program for delivery to your
school and/or direct delivery to your customers'
homes. Your customers will love the variety of
fruit we offer – citrus, apples, pears, mix boxes –
as well as other, non-fruit items including cheesecakes,
meatsticks and our new Farmers Fresh Product Box.
Pee Jay's has something for all of your customers!
Signature Beef
Brad Berry
5500 Canal Road
Pleasantville, OH 43148
berryfamilyfarm@gmail.com
740-438-4463
berryfamilyfarm.com
Ohio Beef Sticks, Ohio Beef Jerky and
Summer Sausage
Stoller Fundraising
Ben Stoller
4649 E. Pleasant Home Road
Creston, OH 44217
ben@stollerfundraising.com
800-939-0322
stollerfundraising.com
Serving customers for the last 24 years with unique
frozen foods that supporters ask for again and again.
We feature Butter Braid Pastries, Mrs. Fields Cookie
Dough, Joyful Traditions cake rolls , Latitude 40 snacks,
and direct shipped program. We service all districts,
except District 9.
Wendel's BBQ Products LLC
Terry Wendel
1712 Sharpsburg Road
Fort Recovery, OH 45846
wendelterry@yahoo.com
419-852-8131
wendelsbbq.com
BBQ sauces and rubs
Questions?
Ohio FFA Foundation, Inc.
Kathy Mann, kmann@ohioffa.org
717 A East 17th Avenue
Columbus, Ohio 43211
614-299-1332