We are grateful for these generous donors who have chosen to invest in the future of Ohio agriculture and helped today's FFA members become tomorrow's leaders.
PLATINUM ($50,000-$99,999)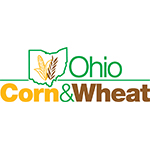 Ohio Corn & Wheat works to create opportunities for long-term Ohio corn and small grower profitability and houses two checkoffs and one membership-based organization. The Ohio Corn Checkoff and Ohio Small Grains Checkoff work to develop and expand markets, fund research, and provide education about corn and wheat, respectively. The Ohio Corn & Wheat Growers Association is a membership organization advocating for supportive public policy on behalf of its farmer members.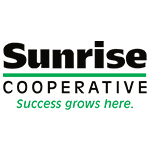 Sunrise Cooperative, Inc. is the leading agricultural and energy cooperative located in Ohio, spanning from the Ohio River to Lake Erie. Sunrise is 100 percent farmer owned and it is our commitment to bring innovative solutions to the challenges our customers face. Our investment in our people and our facilities allows us to provide the best solutions for our member-owners. We know you have choices in the products and services you want, which is why we are tightly focused on your needs. Our team-based approach to customer service gives you access to the full range of knowledge and experience within the cooperative. At Sunrise, we strive to offer you the best choices delivered by the best team.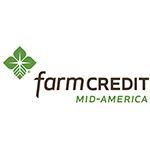 Farm Credit Mid-America is an agricultural lending cooperative owned and controlled by our customers. Backed by strength of more than $28.8 billion in assets, Farm Credit Mid-America employs more than 1,500 team members and serves more than 90,000 customers throughout Indiana, Ohio, Kentucky and Tennessee.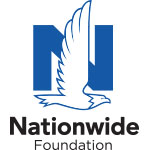 The Nationwide Foundation's mission is "to improve the quality of life in communities in which a large number of Nationwide members, associates, agents and their families live and work." Through Nationwide's Community Impact Model, the foundation assesses the needs in our community and awards grants that support organizations that provide emergency and basic needs, crisis stabilization, personal and family empowerment and community enrichment.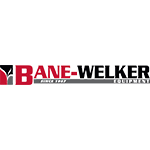 Bane-Welker Equipment is proud to employ knowledgeable, friendly and experienced people who share our vision of success and who bring true value to customers by providing the best possible products and service available. We care about our customers and our employees as if they were our own family. Together, we proudly serve the agricultural communities across Indiana, Ohio and beyond.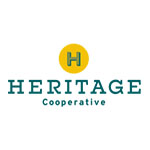 Heritage Cooperative is a member-owned agricultural cooperative, providing products and services in the areas of grain, agronomy, energy, feed and retail. Our customer base includes more than 5,000 members and an additional 15,000 commercial and residential consumers who rely on our innovation, expertise, customer service and buying power to provide value for their business or in their home. We currently operate throughout Ohio and in Illinois, Pennsylvania and West Virginia.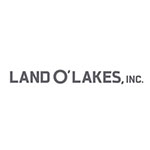 At Land O'Lakes, Inc. we  are proud to play a leading role in the farm-to-market process. We produce a variety of innovative products, are home to value-added brands and are a trusted partner to many of the nation's top food companies and manufactures. We're committed to providing commercially viable, economically sustainable food and agricultural systems in our communities and throughout the world. We continually strive to be one of the best food and agricultural companies of our era.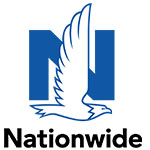 Nationwide, a Fortune 100 company based in Columbus, Ohio, is one of the largest and strongest diversified insurance and financial services organizations in the U.S. and is rated A+ by both A.M. Best and Standard & Poor's. the company provides a full range of insurance and financial services, including auto, commercial, homeowners, farm and life insurance; public and private sector retirement plans, annuities and mutual funds; banking and mortgages; pet, motorcycle and boat insurance.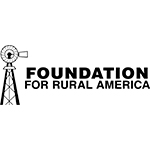 The RK Foundation For Rural America is a charitable organization established by retailer Rural King. Our purpose is to promote the goals, values, health, education, and well-being of youth who live in rural communities. The Foundation supports organizations like the Ohio FFA Foundation, which teach young people how to be good citizens and responsible leaders through life skills and experiential learning programs.
Ag Resource Management
AgCredit, ACA
American Dairy Association Mideast
Amplify
Aquarium Adventure
Bell Farms Ag LLC
Blue Freedom Farm Markets, Inc.
COBA/Select Sires, Inc.
D.B Yummers
Larry Davis
Deerfield Ag Services
Esterline & Sons Manufacturing
Fine Swine
Florida Fruit Association, Inc.
Foundation for Appalachian Ohio
Fruit Growers Marketing Association
Doug Griffith
GROWMARK, Inc.
John and Cheryl Juhasz
Koenig Equipment, Inc.
Ohio AgriBusiness Association
Ohio Agricultural Council
Ohio Cattlemen's Foundation
Ohio Farm Bureau Federation
Ohio Farm Bureau Foundation
Ohio Green Industry Association
Ohio Harness Horsemen's Association
Ohio Pork Council
Ohio Poultry Association
Ohio Soybean Council
Oles & Associates
Rupp Seeds, Inc.
Seed Consultants
The Ohio State University, Dept. of Agricultural Communication, Education, and Leadership
United Animal Health
United Producers, Inc.
Thomas Whatman
Will Fischer and Sons Company