Ohio FFA Camp Muskingum offers many different types of accommodations. Camp staff will work with each group to make sure the needs of the group are met. The main facility is handicap accessible. There is also an all-camp public announcement and siren system.
Dining Hall – The Dining Hall can be used as a large group meeting facility. It is equipped with a pull down screen
for projections. When set up for a dining the Dining Hall can seat up to 280 people.
Assembly Hall – The Assembly Hall is another group meeting facility. It has a pull down screen and a fireplace. The Assembly Hall can hold around 200 people in chairs.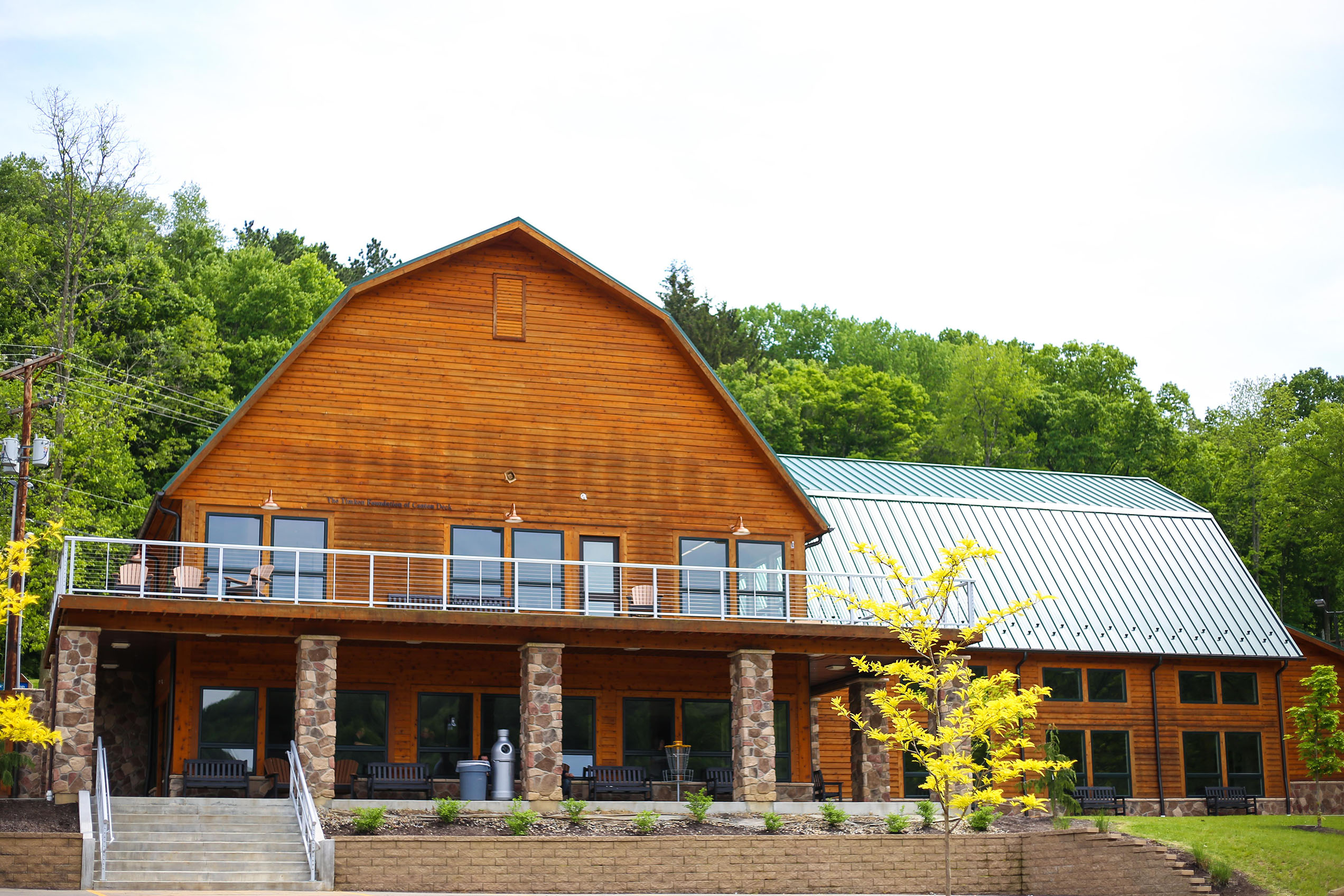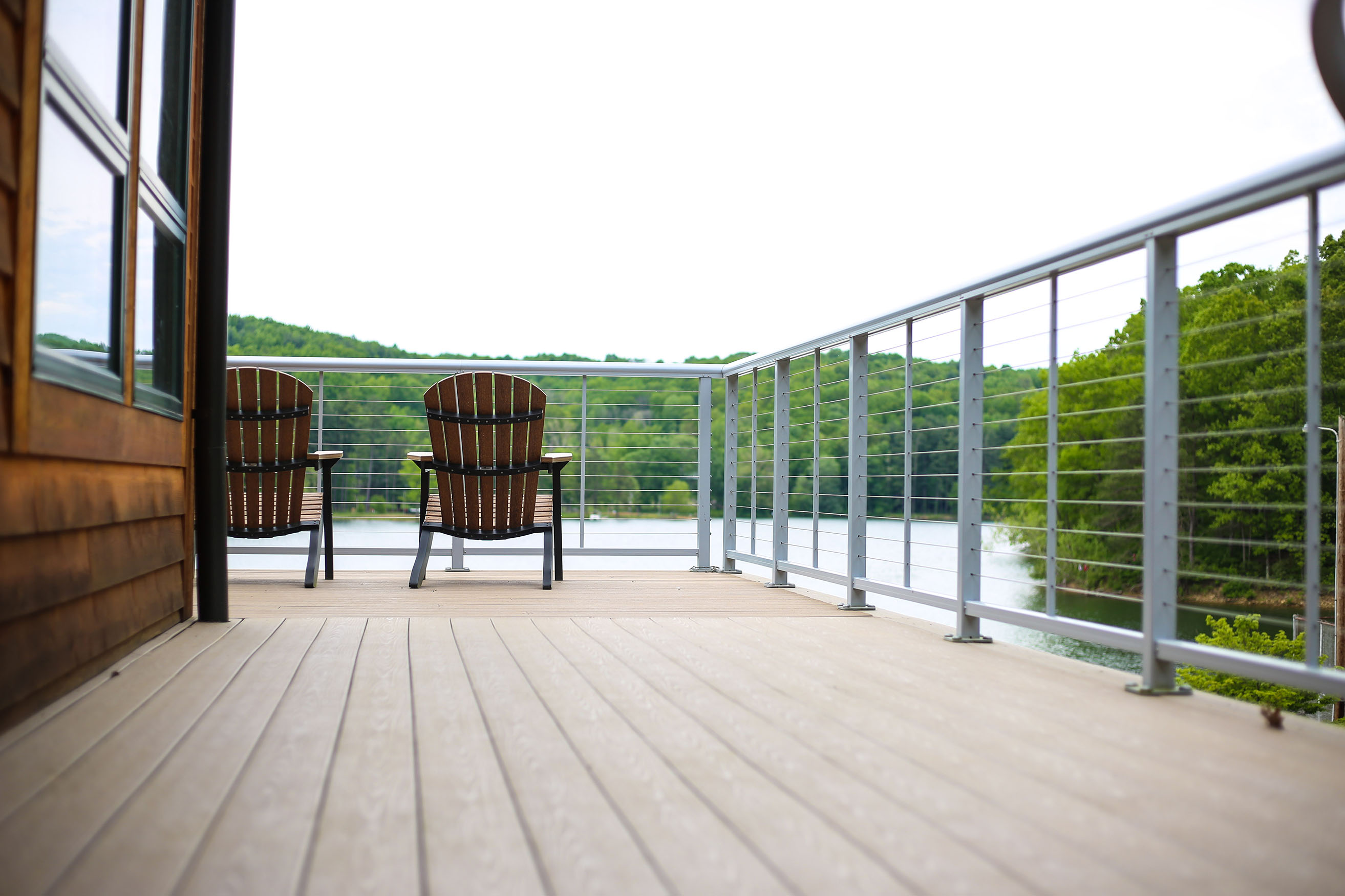 Dorms – Our Dorms are community style sleeping accommodations with heating and air conditioning that make staying at Camp Muskingum and enjoyable, year-round experience.
Dorm 1 – Dorm 1 sleeps 104 people. It is equipped with 2 restroom facilities with showers connected to 2 chaperone rooms, and can be locked in the middle for gender separation.
Dorm 2 – Sleeps 64 people. It is equipped with 2 restroom facilities with showers, 2 separate chaperone rooms and can be locked in the center for gender separation.
Dorms 3 & 4 – These dorms are single gender dorms that  each sleep 70. Each dorm is equipped with a restroom with showers and separate chaperone rooms.
Visitor's Lodge – What used to be the old Latrines is now a 6 bedroom, 2 bathroom lodge used for our guests. It has a full kitchen, laundry facilities, and a TV. During FFA Summer Camp the Visitors Lodge becomes the home for the Ohio FFA State Officers. The teachers that attend Camp for Nature's Classroom use the Visitors Lodge as a teacher's lounge. The porch on the Visitor's Lodge is a great place to sit and enjoy the beauty of FFA Camp.
Conference Center – The Conference Center is divided into 3 separate rooms. The Oak Room has a fireplace, sink, and tables and chairs great for a meeting. The Musky Lounge is a great spot to relax on Camp it has a fireplace and is connected to the restrooms in the Conference Center. The large Conference Room features a stage, large TV, and a divider if the room needs to be separated. The Conference Room can hold around 175 people in chairs, and is ideal for large group gatherings.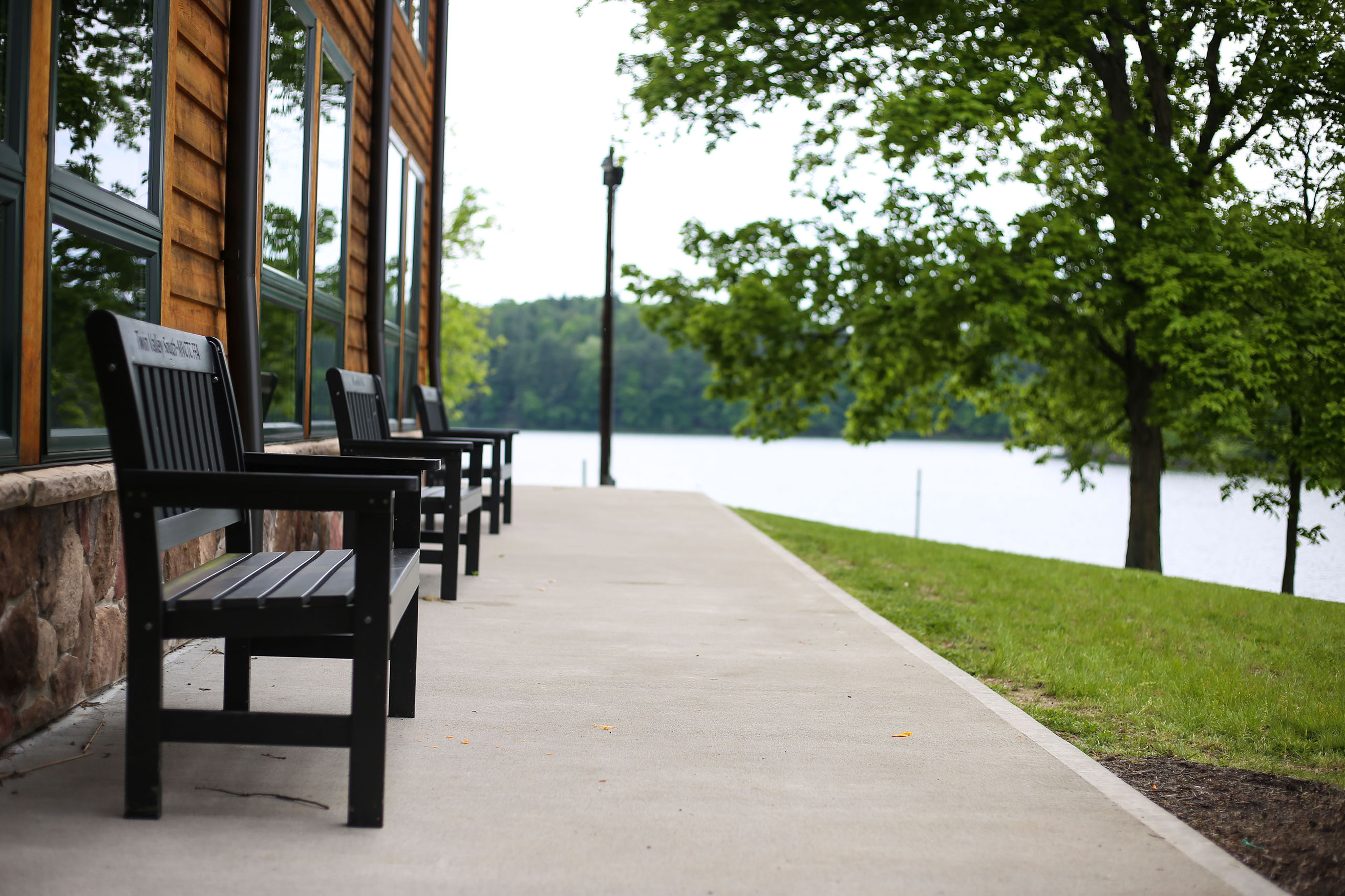 Nurse's Station – Located just behind the Dining Hall is the Nurse's Station. It has a bedroom and bathroom that will accommodate 2 people, as well as a room for any group members that may not be feeling well. In addition, the Nurse's Station also has a refrigerator to store any medication that may need to be refrigerated
Adventure Center – The John H. Davis Adventure Center is our conference center in the woods. Located away from the busy atmosphere of main camp, the Adventure Center offers a unique setting for small group retreats and gatherings. Equipped with a kitchenette, restrooms with showers, a fireplace, and room divider it creates a home like atmosphere to conduct business in. The wooden deck, looking over Adventure Valley, beckons individuals to venture out and take in the beautiful setting that surrounds it.
Blue Gill Rock – Our outdoor amphitheater creates a wonderful setting for an outdoor church service or campfire. Looking out over the lake, guests can truly appreciate the great outdoors.
Retreat Center – Located in Bowerston, but just a short boat ride away from main camp is the Ohio FFA Camp Muskingum Retreat Center. The Retreat Center has 2 restrooms with showers, a full kitchen, 2 bedroom and a loft. The building can sleep up to 18 people. This beautiful building has a large living and meeting space. It is a wonderful place to hold meetings and family functions.