The Ohio FFA Center, located on the grounds of the Ohio Expo Center, is developed for and dedicated to current and past FFA members. The overall focus of the center is to enrich the agricultural education and FFA program in Ohio. The building houses two meeting rooms.
The Conference Room is ideal for a board meeting or small meetings and the Archive Room is ideal for larger meetings and small banquets. The Archive Room also houses the Ohio FFA Archives exhibit.
If you are interested in reserving a conference room or visiting the Ohio FFA Archives exhibit, contact Brenda Correll at bcorrell@ohioffa.org.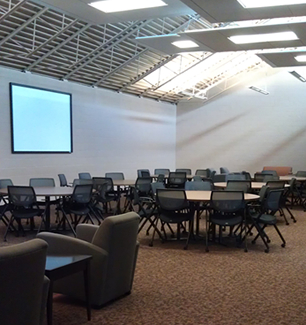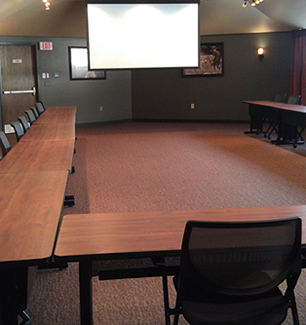 History of the FFA Center
– Click here to download a copy of The Ohio FFA Center History booklet

First discussions about an "FFA Archives" occurred in the early 70's.
Momentum built throughout the 70's until the 1980 State FFA Convention. Delegates officially voted to initiate the development of an "FFA Archives." Construction began: April 24, 1986
Archives Development began: September 1, 1986
Grand Opening held: April 24, 1987
An attractive facility inside and out, the FFA Center is fulfilling it's intended role of exhibiting historical items, as well as illustrating the development of Agricultural Education and FFA in Ohio.
The Ohio FFA Center is owned and operated by the Ohio FFA Association which is an affiliation of the Agricultural Education department within the Office of Career-Technical Education and the Ohio Department of Education.
Nearly 1,000 "Friends of FFA" – businesses, companies, groups and individuals made the Ohio FFA Center possible. No public tax money was used for this facility. FFA members played a big role by voting a 6-year dues increase to provide over $100,000. Nearly 25,000 students participated. Total financial support involved nearly 26,000 individuals, companies, businesses, groups and FFA members who provided the funds to make the Ohio FFA Center possible. Total income was nearly $650,000.